Try it - Like it - Create it Disclosure: Some posts are written in exchange for complimentary products or payment in order to share this information along with an honest opinion. Sponsored posts are also shared in order to receive a small amount to help support this site. Please see the Disclosure Policy document for further information.
Try it - Like it - Create it Privacy Policy: Privacy Policy
We are a participant in the Amazon Services LLC Associates Program, an affiliate advertising program designed to provide a means for us to earn fees by linking to Amazon.com and affiliated sites.
Blog posts : "labels"
These tags are ready for you to print out and use just in time for Christmas.
Even easier Christmas g…
40% off Preschool Shoe Labels: Personalize your toddler shoes with these cute, educational labels.
You get a choice of 5 sweet designs, includi…
MyScrapNook.com is a free online scrapbooking and custom design studio. You can create business cards, scrapbooking pages, calendars, photo collages…
Save 20% on Label Daddy labels for Back to School! Label Daddy is the number one solution for labeling your belongings! Remember to label all clothi…
Splashtags are removable and re-usable decals that you put on smooth surfaced items. Most commonly used on wine glasses, they are an alternative …
Label Daddy - The number one solution for labeling your belongings! Remember to label all the clothing, sports equipment and other personal belongin…
Can you believe it is already time to start planning for summer camp. Registrations are open and parents are researching their options. You …
Disclosure: I got this product as part of an advertorial.
From early on, we needed to label our kids items. In preschool it was lunch boxes and si…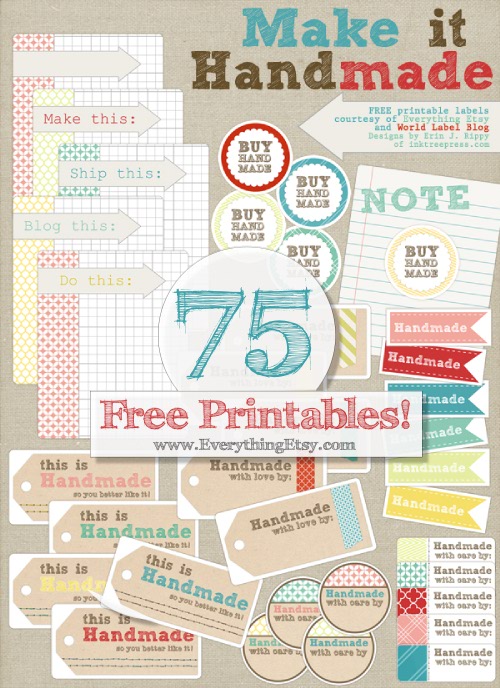 Everything Etsy offers free printables to be used with all your handmade items. Check them out! Get creative! [free printables]
Kidecals are an absolute must if you've got kids. You can label water bottles, clothing, books, toys, sports gear...pretty much anything with their …
Who needs a team of elves when you've got a sleigh-full of free holiday templates from Avery!
Just in the nick of time—personalize your address and s…