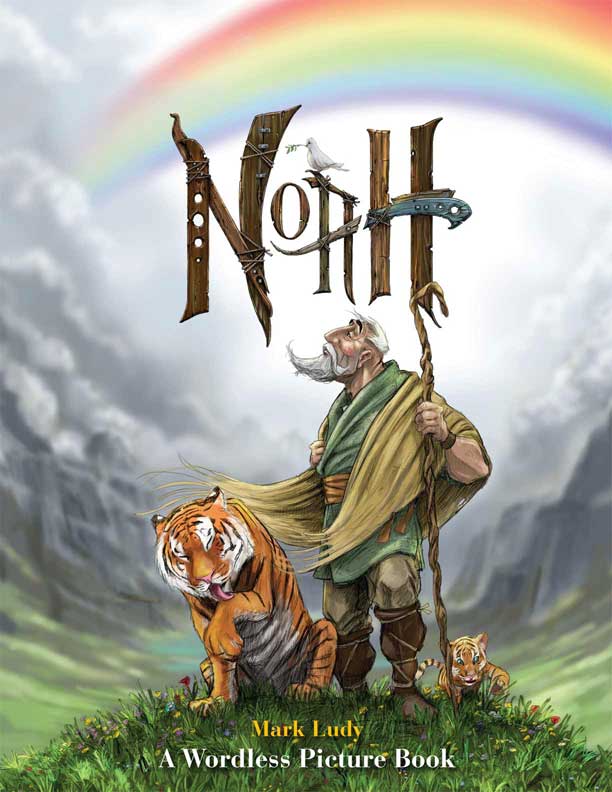 At first my 8 year old didn't understand why this book didn't have any words. Then, I had my daughter "read" this book to me. I was happy to say she knew the story of Noah as well as the names of the important people in the story. This is a beautifully illustrated book with grand details. It would make a great Christmas gift for any child or as a donation to your churches library!
About the book:
-Hardcover
-64 pages (wordless)
A hundred years before the Great Flood, a man named Noah came home talking crazy. God wanted him to build the biggest ship the world had ever seen. The future of humanity depended on it. How would his wife respond? What would the neighbors think? Was it even feasible?
This lavish reimagining of one of the greatest stories of all time will fascinate children and adults alike. Nuanced and playful, yet meticulous in following the biblical narrative, Mark Ludy's world-class art digs deeper than the Sunday-school tale of cuddly animals, exploring noah's relationship with his family, the natural world, God - and a formidable engineering challenge.
Immerse yourself in this stunning wordless epic. Whatever your age, you'll never read this story in the same way again.
Bonus: Find Squeakers the mouse on every page!
About the author:
Mark Ludy has written or illustrated eight children's books including The Farmer, The Flower Man, The Grump, When I Was a Boy I Dreamed, When I Was a Girl I Dreamed, and Jujo the Youngest Tribesman. When he's not immersed in his sketchbooks, you'll find him in schools promoting art and literacy. He lives in Colorado with his wife, daughter, and two sons.
You can win your own copy of the wordless book Noah
Try it - Like it Disclosure: I received complimentary products or payment in order to share this information along with my honest opinion. Please see my Disclosure Policy.